Historically, every generation have folk who achieve notoriety because of their meaningful societal contributions: political leadership, athletic ability, literary accomplishment, and notable entertainment, reaching a level of general appreciation, even admiration by many. Some, though, are elevated to stratospheric idolization simply because (we're using a broad brush here) they look good. 
It wasn't until WWII that the "pinup" — a large photograph  of a sexually attractive person suitable for pinning on a wall – became commonplace in the barracks (and foot lockers) of servicemen stationed far from the girls they reluctantly left at home, acting as a libidinous reminder of, among other reasons, what they were fighting for. We can't say who might have been the photographic choice before WWI. During the "war to end all wars" it's highly unlikely that stereoscopic pix of big bottom girls in bloomers riding big-wheeled bikes would create heat in the trenches of France, but who are we to judge. 
Flipping the pages of the calendar to more recent times, past the inspiring impact of Betty Grable, "The Sweater Girl", of the 40's, or Howard Hughes' bra model Jane Russell in the 50's, and on to Charlie's Angel Farah Fawcett and her first-run six million posters sold in 1974, let's pause a moment to spotlight a goddess of the 60's and One Million B.C.: The woman who in 1995 was chosen by Empire magazine as one of the "100 Sexiest Stars in Film History"; Playboy ranked her No. 3 on their "100 Sexiest Stars of the Twentieth Century" list, and in 2011, Men's Health ranked her No. 2 in its "Hottest Women of All Time" list. Who? La Jolla High School Class of 1958 graduate Raquel Welch.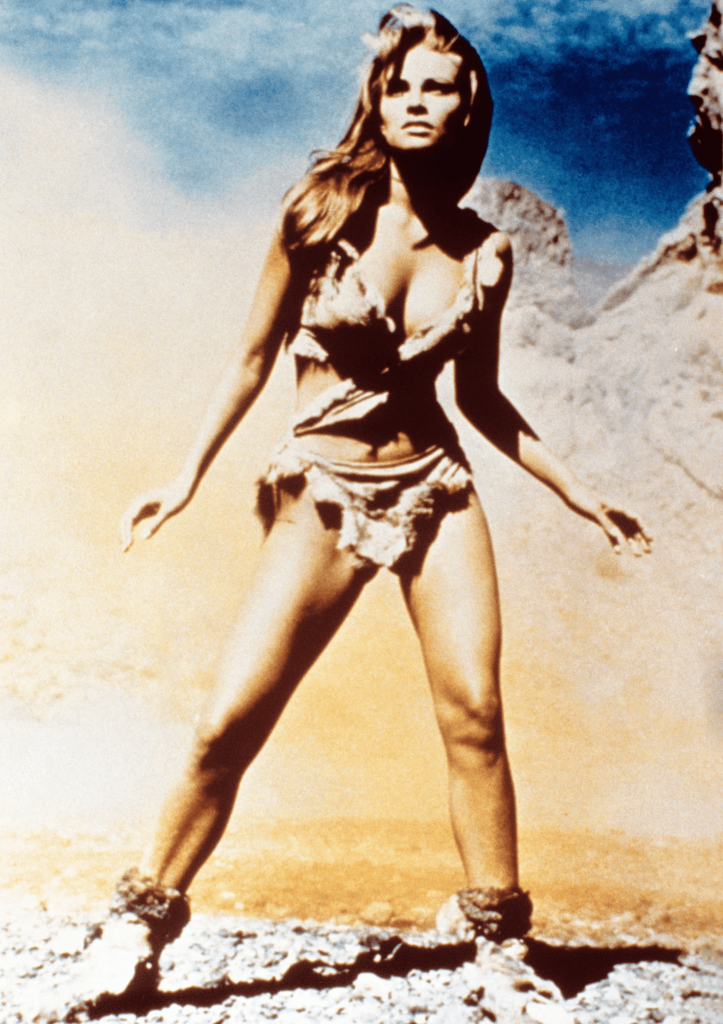 And now, the rest of her story:
Welch, born in 1940 as Jo-Raquel Tejada, moved with her family in 1942 to the tiny, at that time, Pacific Coast village of La Jolla. She was the oldest of three children of Armand C. Tejada, a Bolivian structural engineer of Castilian origins, and Josephine Sarah (Hall) Tejada, a statistical clerk at an aircraft factory who was of English and Scottish descent. Welch has a younger brother, James "Jim" Tejada, and had a younger sister, Gayle Tejada (1943-2020), a well-regarded long time La Jolla real estate agent, missed by many Insiders. Her parents divorced when Welch was in high school. Welch studied ballet for seven years and by adolescence was well proportioned and naturally poised—she stood five feet, six inches tall and weighed 118 pounds, with an hourglass figure. She earned a spot on her La Jolla High School cheerleading squad and at age fourteen entered a beauty contest, winning first prize out of a field of 150 contestants. At age fifteen she was crowned Miss La Jolla, Miss San Diego, and Maid of California.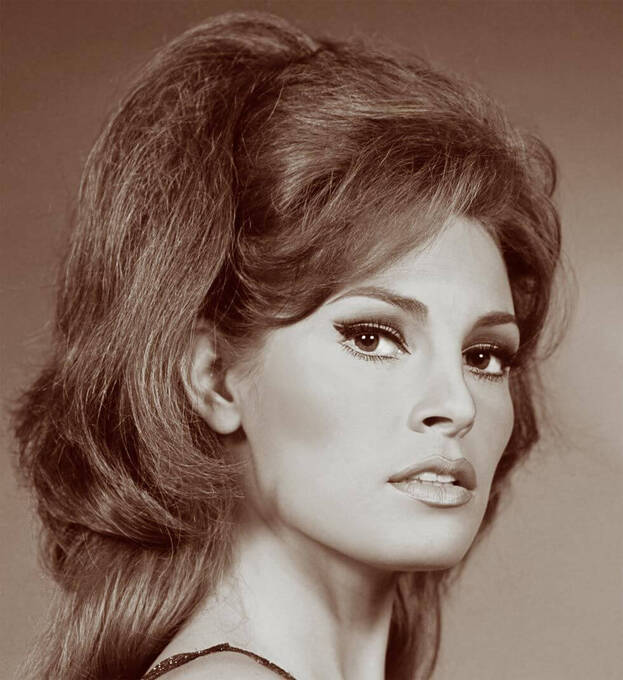 Welch was married by age sixteen (some sources say age eighteen) but nonetheless finished high school in 1958 as vice president of her graduating class. Her husband, James Westley Welch, two years her senior, was a tuna fisherman; he remained away from home for months on end, leaving her continually alone, even after the birth of their first child, a son, in 1959. After the birth of their daughter in 1961, faced with two children to raise, Welch parted ways abruptly with her absentee husband. As a student in La Jolla, Welch had apprenticed at the La Jolla Playhouse (founded by Gregory Peck, Mel Ferrer and Dorothy McGuire) and participated in actors' workshops, and after high school she won a college scholarship for theater arts, which she declined because she was married with children. She did study acting for one year at San Diego State College but later moved to Dallas, Texas, where she easily found work as a Neiman-Marcus store model and secured a job on television, reporting the weather on a morning talk show. Raquel already had the weathergirl chops learned at San Diego's KFMB-TV. After six months in Dallas, she moved to Los Angeles, California, in 1963 in search of a film career. Her divorce was finalized in 1964.
Upon her arrival in Hollywood, Welch hired an agent and spent her days visiting film studios searching for work. Among the hordes of Hollywood hopefuls, Welch's extraordinary good looks and photogenic proportions caused her to stand out among her peers. Initially, she accepted bit parts and eventually secured a job as a spokesmodel on a variety show, called Hollywood Palace. She took an un-credited role in an Elvis Presley film called Roustabout and walk-on roles in Do Not Disturb and A House Is Not a Home in 1964. Life magazine featured Welch in an article about Hollywood starlets that year, and she was presented at the Deb Star Ball at the Hollywood Palladium on 21 November 1964.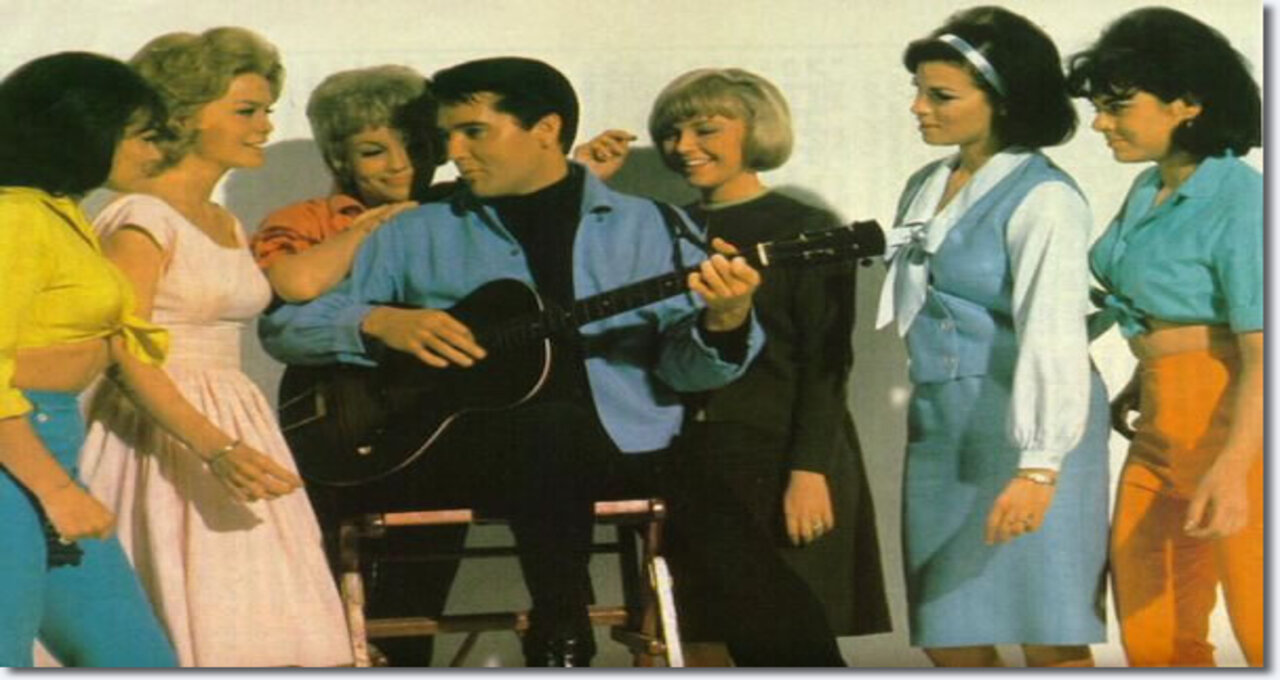 This early exposure was a mere prologue to the pending media blitz that would surround Welch in 1966, largely as a result of the efforts of Patrick Curtis, a one-time child actor who became both manager and lover to Welch. After the two consolidated under the name of Curtwel Productions in 1964, Curtis promoted Welch to the couple's mutual profit, obtained a Screen Actors Guild card for Welch, and distributed pinup photos to studios and media outlets. Her first milestone was a small role in A Swingin' Summer in 1965; it was a musical debut also for Welch, who contributed a song to the film's soundtrack.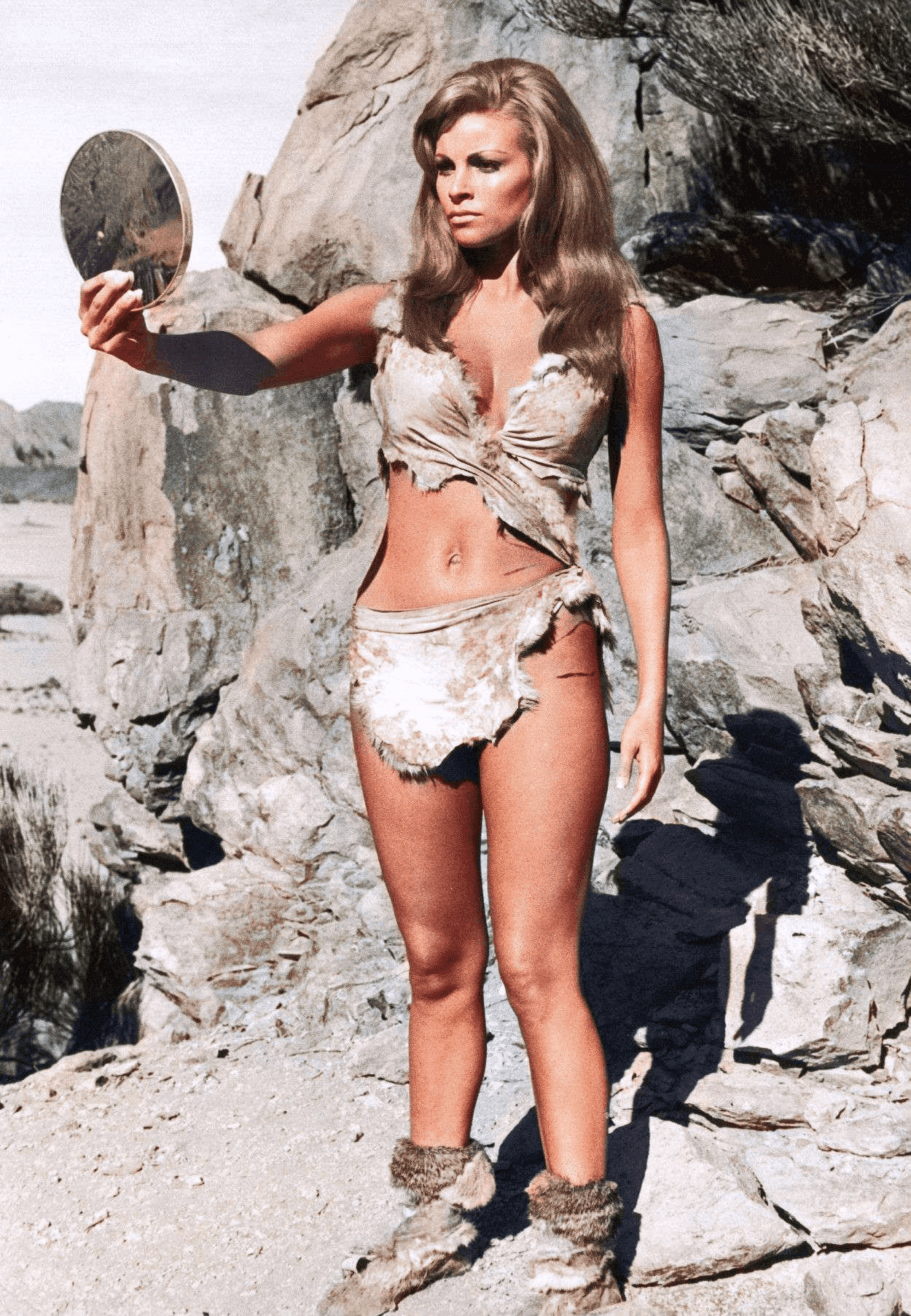 Her first major role was in the 1966 science fiction fantasy Fantastic Voyage, from Twentieth Century–Fox. She played the scientist Cora Peterson, shrunken to the size of a microbe and sent to perform emergency brain surgery on a man while traveling through his bloodstream in a boat. The movie co-starred Stephen Boyd. Critical reception was lukewarm, but the media exposure proved invaluable to Welch's career. That same year she starred as the cave-woman Loana Shell in One Million Years B.C. The role, which had been rejected by the film siren Ursula Andress, made Welch a superstar when, through a fortuitous marketing ploy during filming, Curtis released a photo of Welch as Loana, wearing a costume that was little more than a tattered rag of animal skin fashioned like a skimpy bikini. It was a dramatic shot of Welch in a broad-legged stance, pulling her long, wild mane of hair from her face, awakening figuratively—if not literally—to the dawn of man. The photo campaign achieved its desired effect, and by the movie's release, Welch was a bona fide international star and an earthy new sex symbol in distinct contrast to her predecessors from Hollywood's glamour era in the 1940s.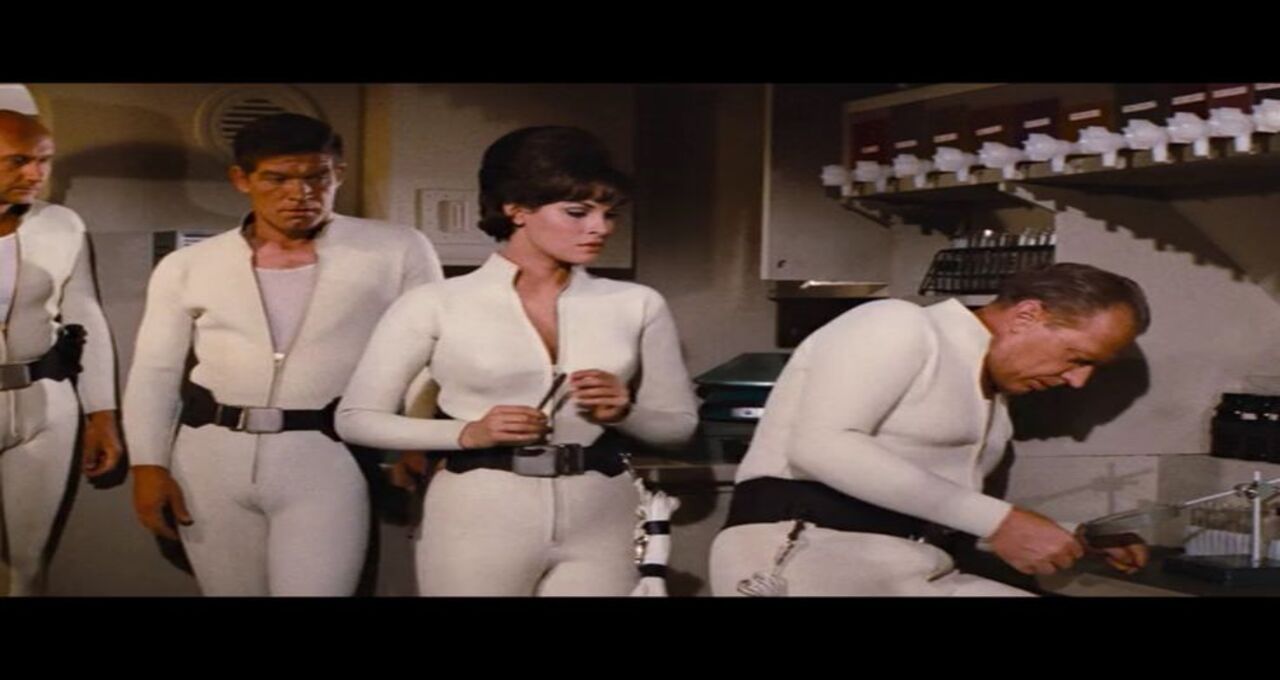 Welch and Curtis were married for a time, from 14 February 1967 to 1972, and they adopted two children. Curtis took Welch to Europe, where she starred in three films in 1967, including Shout Loud, Louder, I Don't Understand, with the Italian heartthrob Marcello Mastroianni. Stateside that year Welch starred in Twentieth Century–Fox's Fathom and Bedazzled and in Metro-Goldwyn-Mayer's The Biggest Bundle of Them All. Despite her outspoken refusal to appear naked in films, she remained in demand for her voluptuous appearance, and she spent the rest of the decade in roles that emphasized her physical assets. Welch appeared in other films in the 1960s, including The Queens: The Oldest Profession (1968), Bandolero (1968), Lady in Cement (1968), and Flare-Ups (1969). Her controversial interracial love scenes with the former football player Jim Brown in 100 Rifles (1969) fueled the image of Welch as an icon of unbridled sex appeal.
At the end of the decade Welch took on the challenging role of portraying the female version of a transsexual named Myra/Myron in Myra Breckinridge, a 1970 movie release of Gore Vidal's novel of angst and depravity. Although the movie was panned, public lust for Welch's beauty failed to subside. She remained committed to her goal of becoming a serious actress but had to wait to win a major industry award until after the release of Richard Lester's Three Musketeers (1973), in which she portrayed the comedic Made-moiselle Bonancieux. Welch received a Golden Globe Award for her part in the tongue-in-cheek film.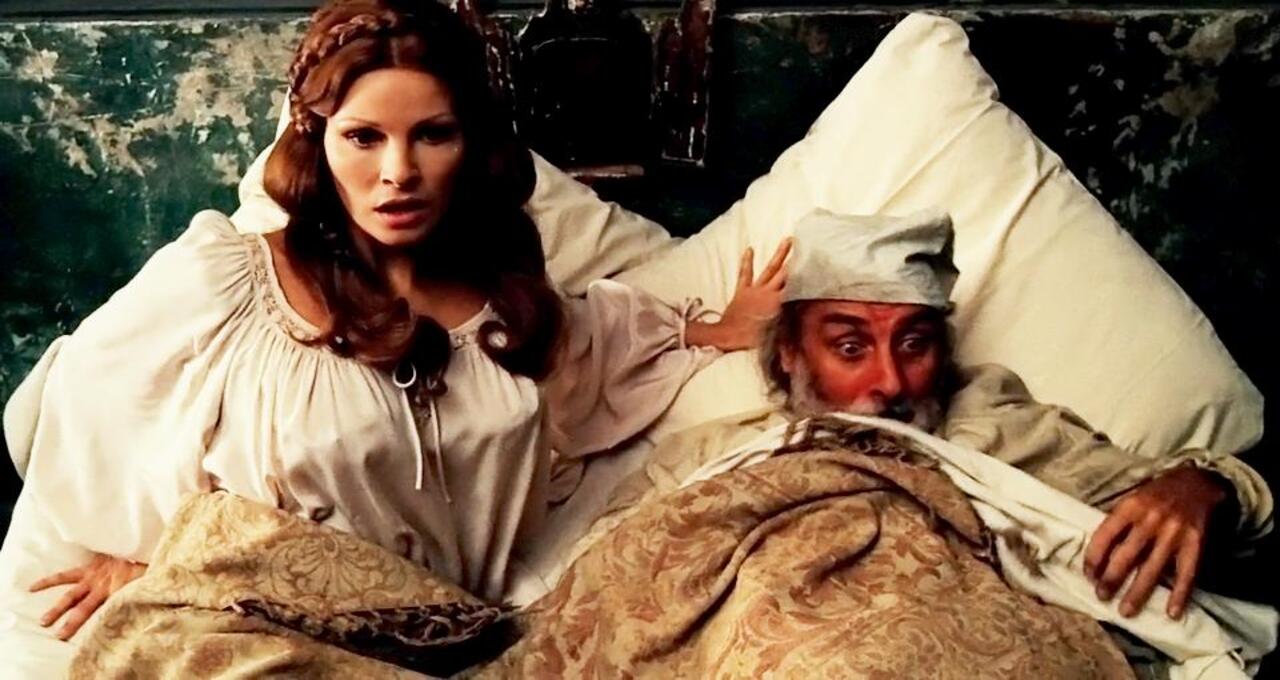 Welch's career endured well beyond the 1960s. Among her many movie roles, she starred as a Roller Derby queen in Kansas City Bomber (1972) and as Jennifer "Jugs" Jurgens in Mother, Jugs, and Speed (1976). She appeared in a one-woman televised variety show, Raquel!, and performed a stint in Las Vegas. In 1982 she was seen on Broadway in Woman of the Year, the same year that the National Broadcasting Company aired her dramatic television debut, The Legend of Walks Far Woman. The last film role we're aware of was her brief appearance in the Reese Witherspoon 2001 comedy Legally Blonde. From 1980 to 1990 Welch was married to the photographer Andre Weinfeld; on 17 July 1999 she married a fourth time, to Richard Palmer, a restaurateur. Welch, who continued as an entertainer into the twenty-first century, was honored with a star on the Hollywood Walk of Fame on 8 June 1996.