Once upon a time in Hollywood…
…the stars seemed larger than life, certainly in close-ups on the silver screen awash in Technicolor. Leading men and women who were, to many of us, role models to emulate, except for those problematic multi-marriages, however, even those were fun to watch. Fans during Hollywood's golden age, by our reckoning the '30s through the '60s, obsessed on their idol's private lives: current and past. Their lifestyles were, oh, so romantic, and certainly grander than our own, or were they. We know now that the studio publicity departments were masterful fabricators, oftentimes weaving greatness out of just okay. In some cases, humble beginnings were rewarded because of clear desire, hard work, and good fortune. Gregory Peck checked all of those boxes,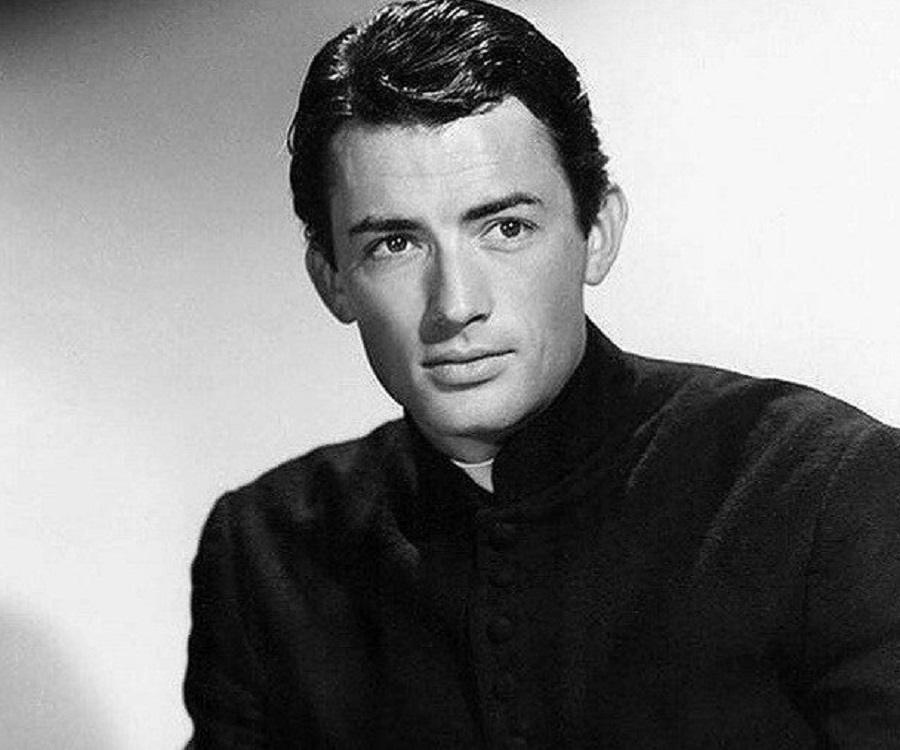 Eldred Gregory Peck was born on April 5, 1916, in La Jolla, California.  His parents, Bernice "Bunny" Mae and Gregory Pearl Peck, separated when he was three and divorced several years later. Peck's father, also a Gregory but nicknamed "Doc," was La Jolla's first and only pharmacist when Eldred was born. That didn't last long, though. In 1917, Reed's Drugstore at 7914 Girard Ave., had a staff reorganization, moving the Peck family from Fay Ave. to Front St. in Hillcrest. (Something about a dishonest bookkeeper.) 
Doc Peck went to work downtown, at the famed Ferris and Ferris Drug Store on the northeast corner of Fifth Avenue and Market Street, for years the only 24-hour pharmacy in San Diego County. Although the family moved back to La Jolla in 1921 to a Silverado St. residence all was not well. The next year, the Pecks divorced and 6-year-old Eldred left town with his mother. Quite soon, though, the boy was back in La Jolla living with his grandmother, Kate Ayres on Herschel St. and, later, Exchange Place, who steered him through the first five grades at La Jolla Grammar School. Doc drove to La Jolla for visits each Thursday. And Bunny, who married a traveling salesman, visited on occasion.
Sometime along the way, Doc Peck's resume included time spent working for Silas Putnam. The La Jolla Drugstore, located next door to the Colonial Inn, was purchased by Kansas native Silas O. Putnam in 1926, and moved inside the Colonial's main building when it opened in 1928. Putnam had spent one winter in Southern California's temperate climate and decided to make La Jolla his home. After he bought the drugstore and moved it to its new home, he added an ice cream parlor on the sidewalk that served up chocolate sodas and banana splits. The drugstore, now called Putnam's, became a prime location for locals to gather, talk and watch the few passersby. The pharmacist, employed by Putnam, considered it a big day if he filled more than three prescriptions. Well loved by the townspeople, the pharmacist was also the father of Gregory Peck.
Sensing that young Peck was becoming too comfortable living with Grandma and needed, in Doc's estimation, a solid foundation, at 10, young Eldred was sent to St. John's Military Academy in Los Angeles. At St. John's, Peck loved the military discipline, the uniforms, the nuns and the sports. He achieved the rank of cadet captain in his last year at the academy.
In 1930, at age 14, he returned to San Diego and moved in with his father in his grandmother's apartment building in Golden Hill, and entered San Diego High School. Although it was only 14 blocks to school, Peck took the streetcar, transferring at Broadway and 12th Avenue. Doc Peck, who stayed at Ferris and Ferris until he retired at 65 in 1951, preferred the night shift, so he and his son didn't see a lot of each other. But he was clear about his ambition for the boy: He wanted Eldred to be a doctor
After graduating from San Diego High in 1933, he tried to please his father by enrolling in San Diego State taking mostly science courses to get grades good enough to apply to Cal State. He achieved his GPA goals allowing him to enroll in the pre-med program at the University of California, Berkeley. It was there that he became interested in acting and appeared in several school plays. By the time he graduated in the spring of 1939 (skipping the ceremony), he had abandoned his plans to become a doctor and headed to New York City with $160 in his pocket and a letter of introduction written by his step-father to a New York City businessman with connections to carnivals; young Peck became a barker, a rides controller, promotion to tour director, even modeling for Montgomery Ward catalogues for income while pursuing his passion for acting. He won a scholarship to the Neighborhood Playhouse, where he studied with noted instructor Sanford Meisner. Gregory Peck, dumped his first name Eldred within a few days of hitting New York–a name he never liked–using his middle name, instead. Within five years, he rode that name back out to California as one of Hollywood's most promising new stars.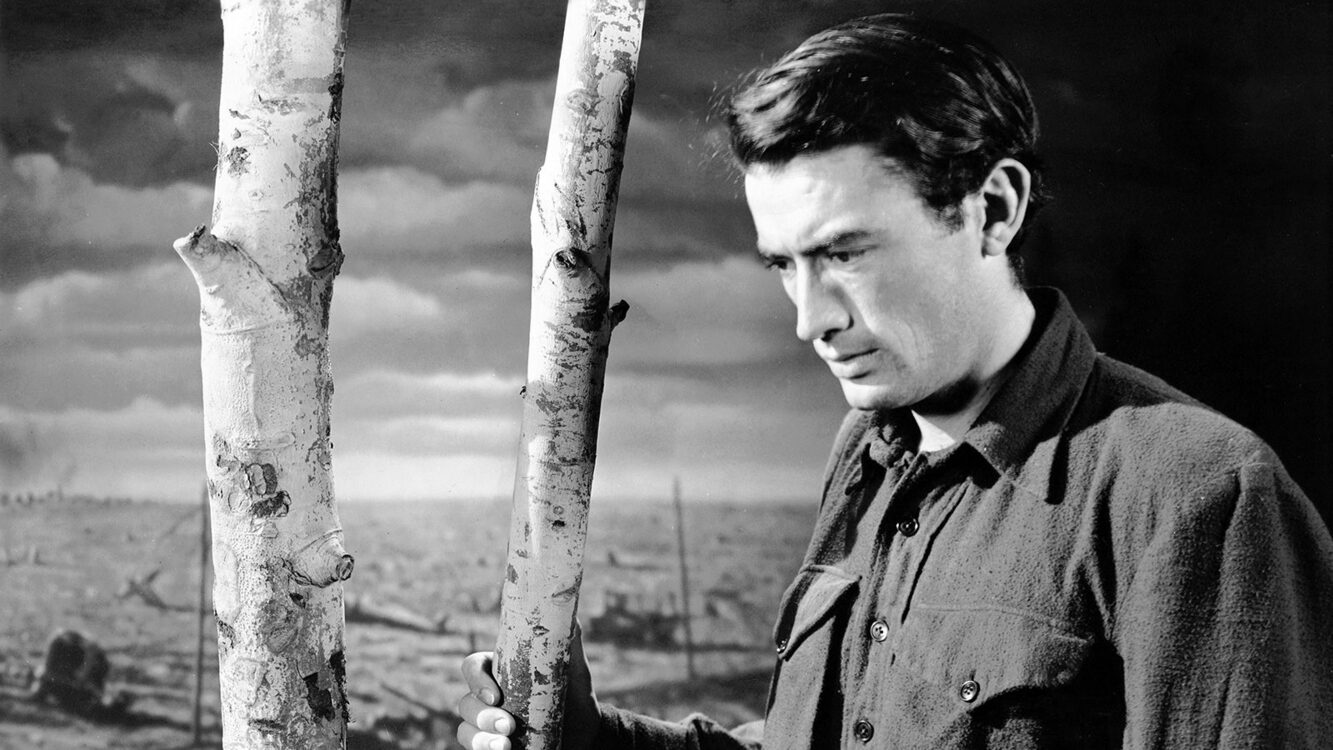 While earning his living working various odd jobs around New York City, in 1942 Peck made his Broadway debut in The Morning Star. Though the production was not well received by audiences, Peck earned critical acclaim for his acting and his career began to blossom. Peck also married for the first time, to Greta Kukkonen, with whom he would have three children before their divorce in 1954.
In 1944, Peck landed a role in his first Hollywood film, Days of Glory, playing a Russian guerrilla fighter. His fame grew following the film's release and continued to flourish later that year, with The Keys of the Kingdom, in which he played a missionary priest and earned his first in a flurry of Academy Award nominations. For his performance as a veteran of the Civil War in The Yearling (1946), Peck received his second Oscar nod, followed by a 1948 best-actor nomination for his portrayal of Philip Schuyler Green in Elia Kazan's Gentleman's Agreement, a film about a reporter who pretends to be Jewish in order to cover a story on anti-Semitism.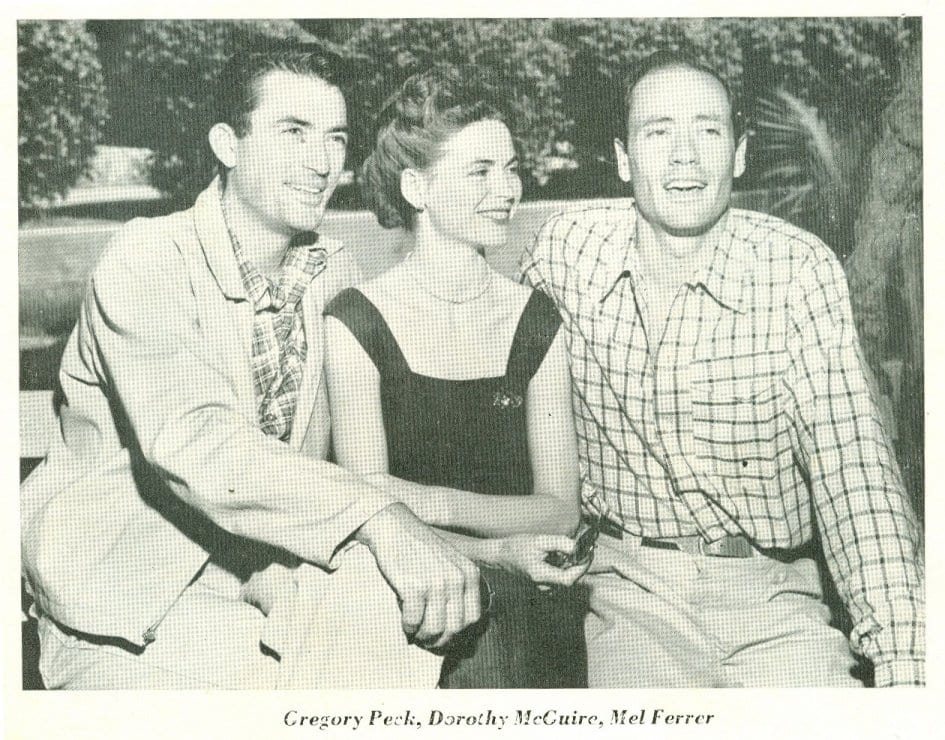 However, theater gripped Gregory Peck so firmly in his pre-movie days that he sought the live experience again after his film career was beginning to be established. In 1947, with fellow rising stars Dorothy McGuire and Mel Ferrer, he founded the La Jolla Playhouse (Peck served as artistic director until '59), which thrived as a summer stock retreat for such Hollywood luminaries as Vivian Vance, Groucho Marx and Eve Arden. The idea was to help Hollywood actors polish their chops and La Jolla seemed to be the right place to do it. The shows were cast and rehearsed in the company's Los Angeles office, then sent to La Jolla. The Peck team would show up mainly for dress rehearsal and opening night, playing the role of producers. Then, after the opening night celebration at the La Valencia Hotel's Whaling Bar, they usually had to drive back to be on their individual sets early the next morning. 
Occasionally the founders acted, too. That first summer, Peck and Laraine Day did so well with "Angel Street" that they toured the show up the coast and netted $40,000 for the playhouse coffers. Peck performed in Elliott Nugent's "The Male Animal" during the summer of 1948 and he played the young playwright in Moss Hart's "Light Up the Sky" during the third summer season in 1949, but then his film schedule became increasingly demanding. Even though Peck attempted to revive the playhouse during the mid-1960s,  and after over a decade of performances featuring numerous greats from stage and film, the Playhouse went on hiatus from 1959 – 1982. While shuttered, a handful of dedicated supporters fought to keep the Playhouse alive, eventually working to revive it on the campus of University of California San Diego in La Jolla in 1983 and the rest is, as they say, theatrical history.   
With his notable talents and rugged good looks, Peck quickly established himself as one of the era's top leading men, appearing in numerous other notable films during the 1940s and '50s. Among his most memorable from this period were Alfred Hitchcock's Spellbound (1945), the World War II feature Twelve O'Clock High (1949)—for which he received his fourth Oscar nomination—and the romantic comedy Roman Holiday (1953), in which he starred opposite Audrey Hepburn in her big-screen debut. Peck also appeared as Captain Ahab in the 1956 adaptation of Herman Melville's Moby Dick.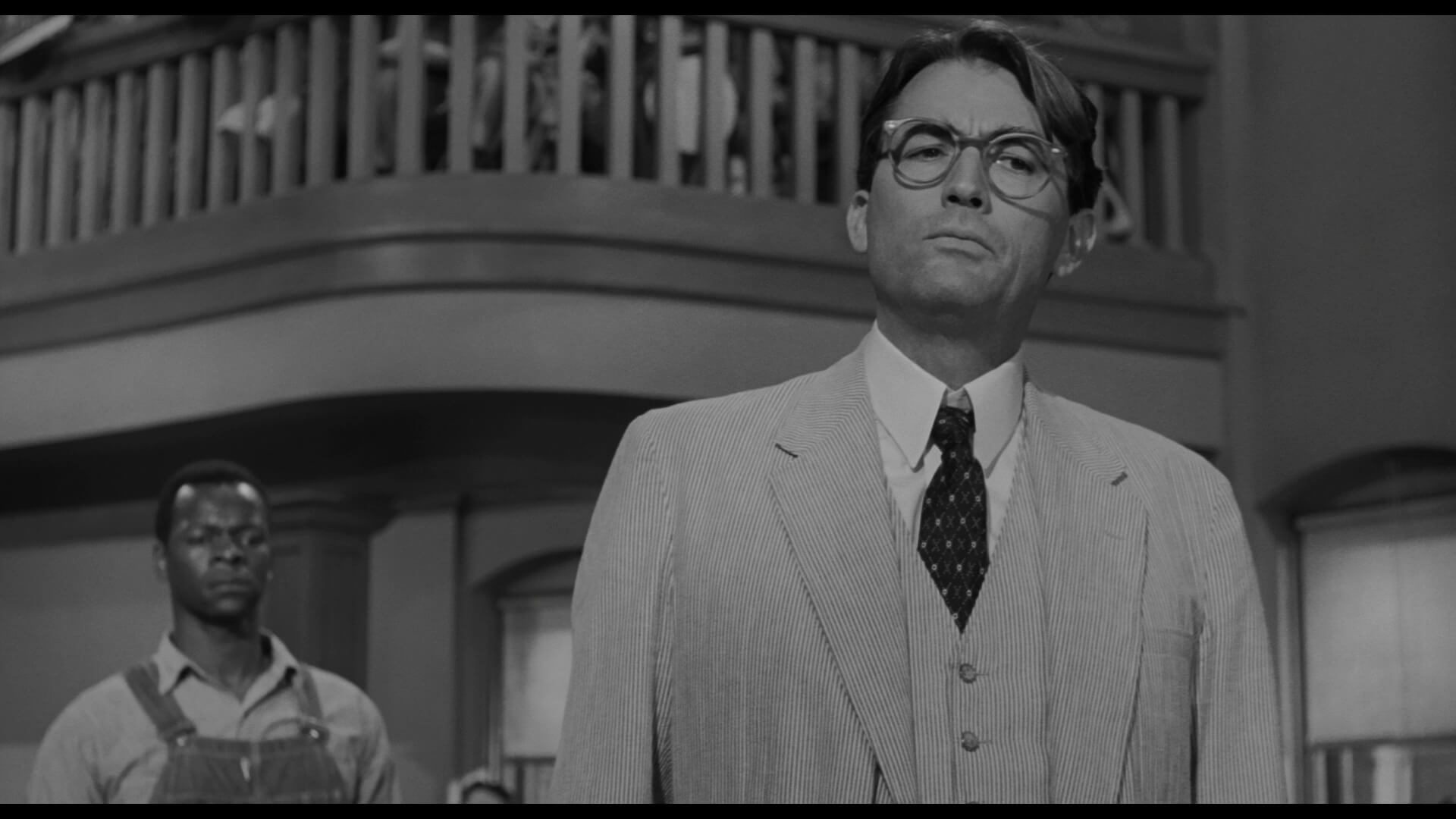 But what is perhaps Peck's best-known role came in 1962's To Kill a Mockingbird, a film based on the acclaimed 1960 novel by Harper Lee. For his iconic performance as Atticus Finch, Peck finally won his first Academy Award.   
His place as a Hollywood A-lister secure, for the next several decades Peck starred in films across a wide range of genres. Some highlights include the 1962 noir classic Cape Fear, popular horror film The Omen, MacArthur (1977), The Boys from Brazil (1978), The Sea Wolves (1980) and Other People's Money (1980), to name just a few. Later in his career, Peck also branched out into television work, winning acclaim for his performances in movies and miniseries such as The Blue and the Gray and Moby Dick, playing the part of the character Father Mapple, this time around.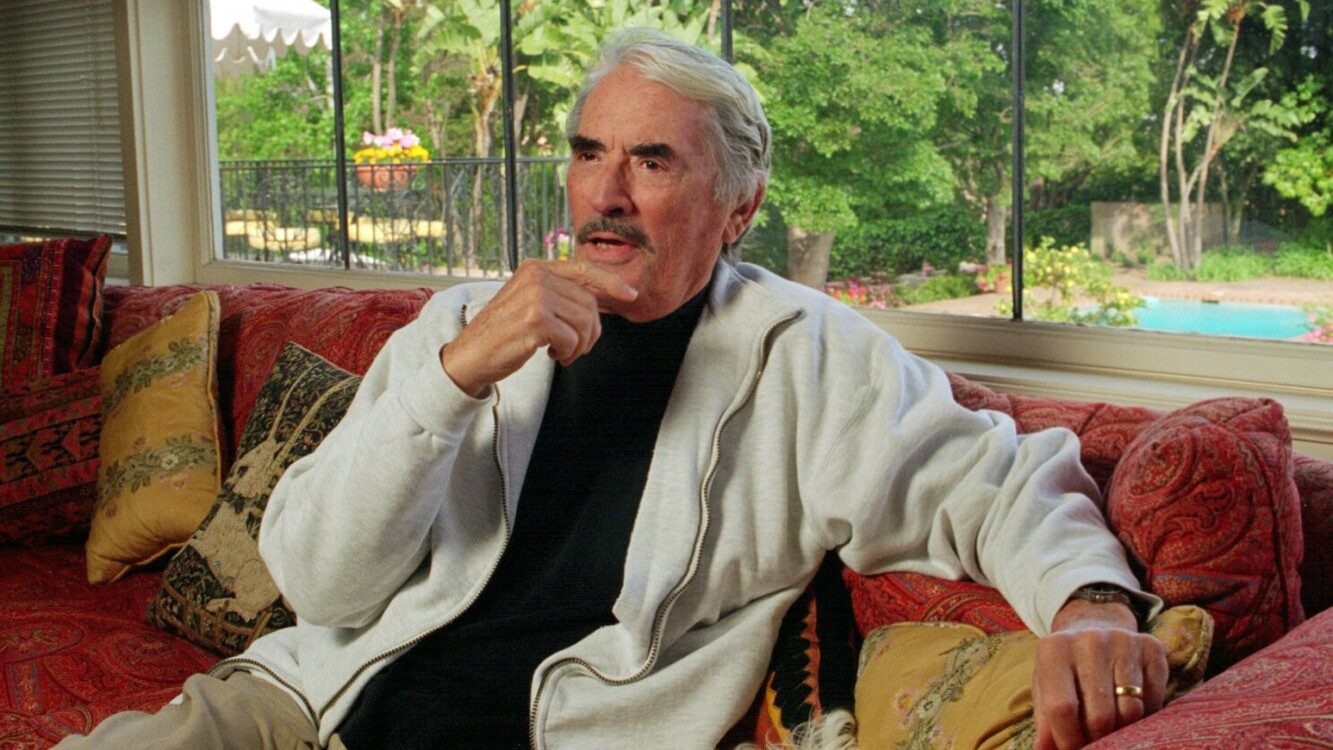 When he wasn't acting, Peck put his energy toward civic, charitable and political efforts, serving as chairman of the American Cancer Society, a board trustee for the American Film Institute and president of the Academy of Motion Picture Arts and Sciences, among other endeavors. In 1969, President Lyndon Johnson awarded Peck the Presidential Medal of Freedom for his humanitarian efforts, and in 1991 he received Kennedy Center honors. In 1999, the American Film Institute named Peck among the Greatest Male Stars of All Time.
On June 12, 2003, Peck, now one of America's most distinguished actors, died from bronchopneumonia while asleep at his home in Los Angeles. He was 87 years old. He was survived by his wife of nearly 49 years, Veronique Passani (they were married on December 31, 1955), and their two children, Anthony and Cecilia, as well as his children from his first marriage, Stephen and Carey. His son Jonathan predeceased him 1975.