1. Sugar and Scribe Restaurant and Bakery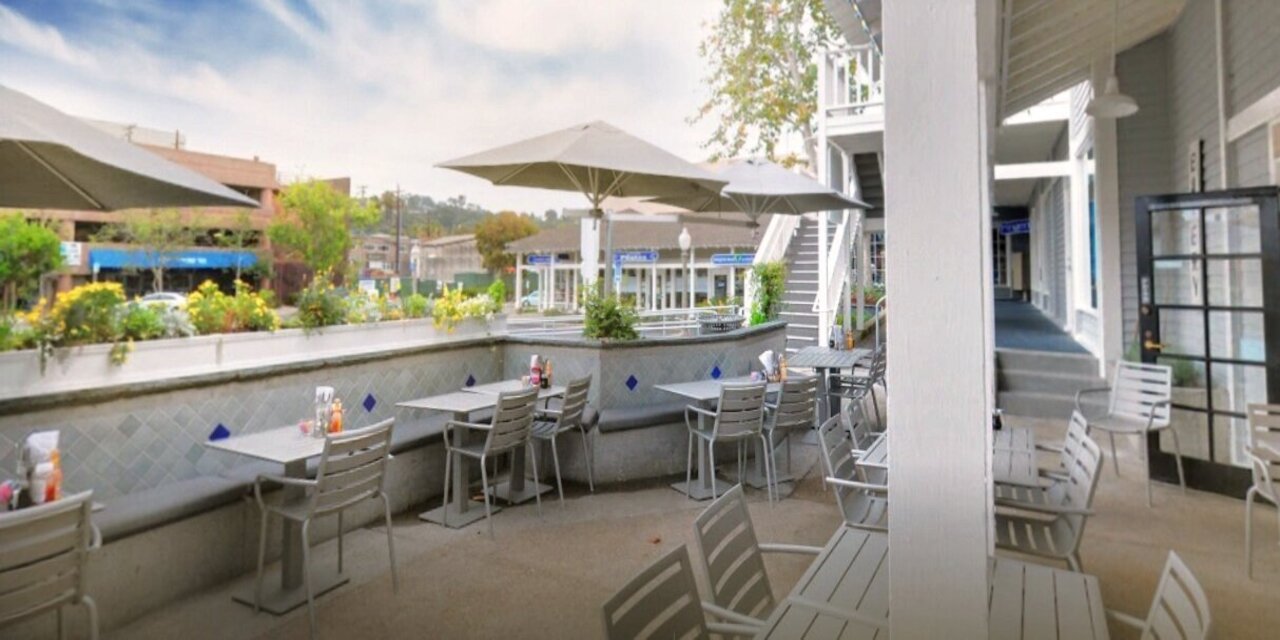 Combining star power AND talent, Sugar & Scribe "Food Network Champion" and owner Chef Maeve has created a hometown representation mirroring other classic bakeries of the world. 
The space includes sit-down dining, an abundant award-winning bakery counter stocked with most of the delights made in-house from scratch, coffee bar and a large dog-friendly patio. 
The menu features California favorites from salmon to salads, Eggs Benedict to chicken salad, complete with a nod to Maeve's ancestrally traditional Irish favorites. 
The locals start lining up at 7 a.m. for their Dark Horse Coffee Roast fix and warm scones.
2. Richard Walker's Pancake House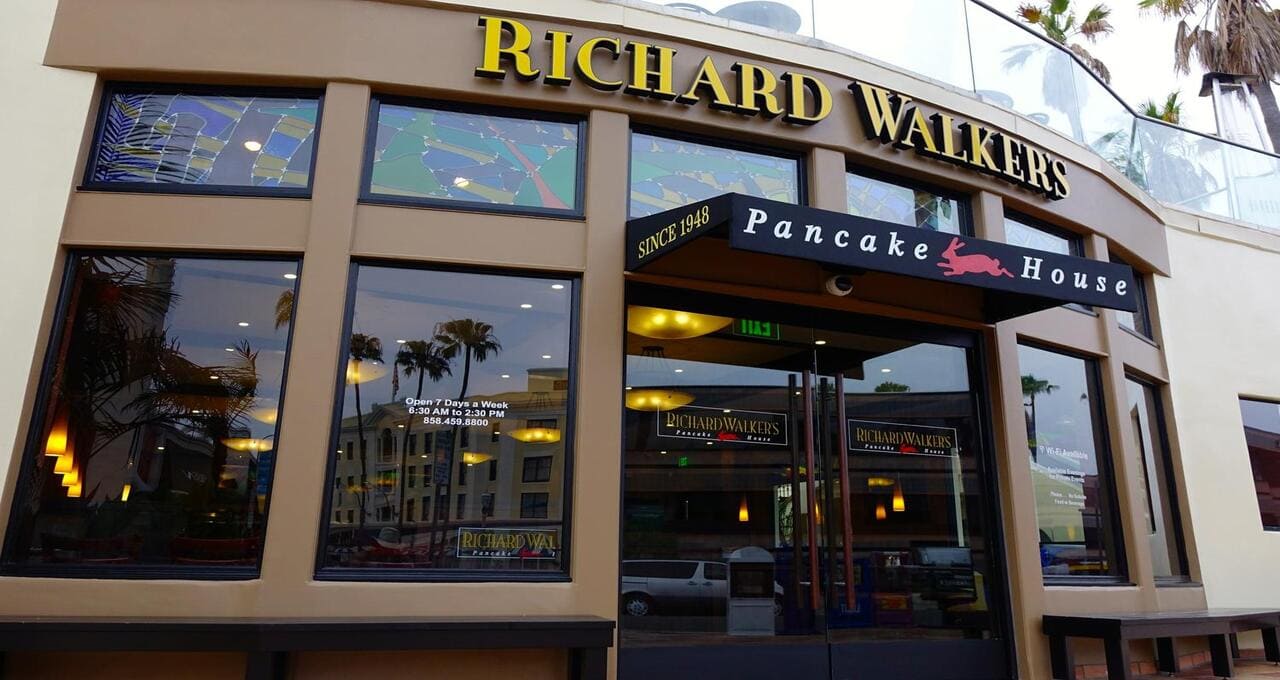 Popular with residents and visitors alike, Richard Walker's breakfast and lunch menu is complete and filling. Richard Jr. continues the family tradition of restaurant excellence begun in 1948 in Evanston, Ill. 
In 2008 Richard Sr. moved west and opened a pancake house in downtown San Diego. Richard Jr. saw an opportunity to introduce La Jolla to his family recipes and ultimately dominate the Jewel's breakfast hours. 
A must try (our favorite) is the monumental apple pancake. 
The menu also offers a wonderful German Pancake; the Pigs in a Blanket never fail to please, and the Eggs Benedict English Muffin is point perfect. 
Comfortable in-door and patio dining is available. 
An interesting and attractive side benefit of dining at RW's is your good neighbor contribution to the community.  
Approximately 1% of revenue from Richard Walkers Pancake House makes its way back into La Jolla through their donation of in-kind goods, services and cash donations to community events and organizations. 
3. Brick & Bell: La Jolla's Trusted Source to power their day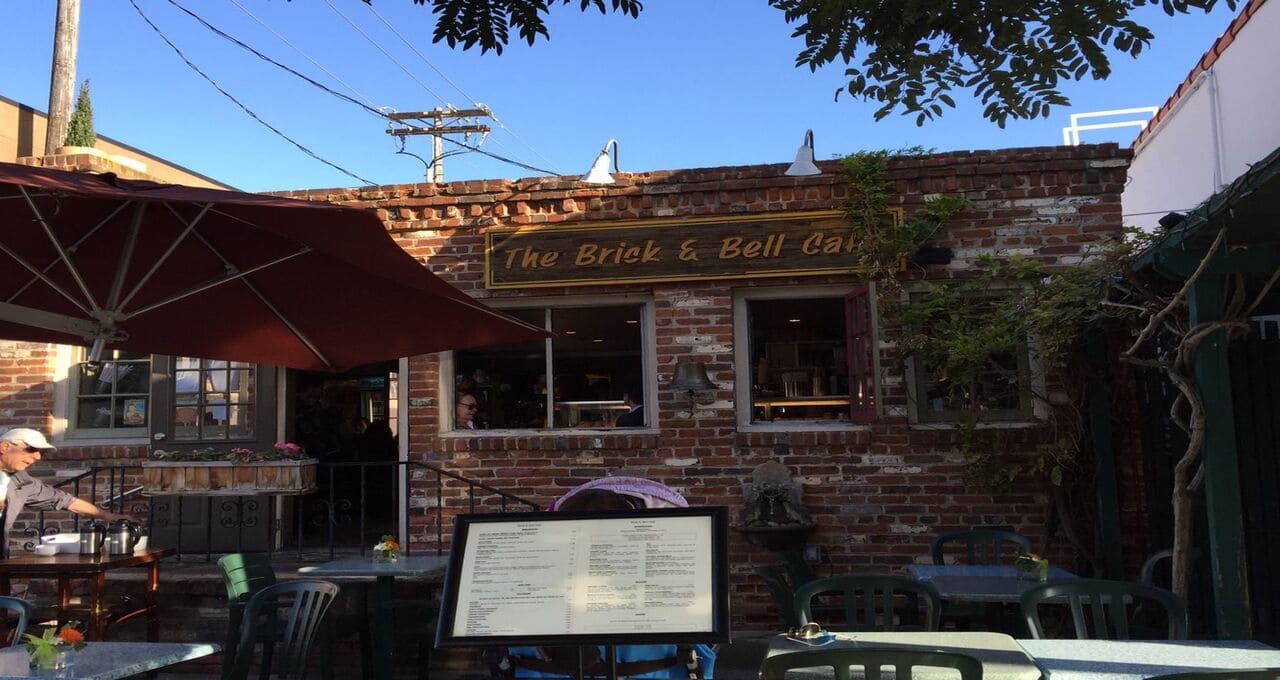 Located in the heart of The Village and in La Jolla Shores, the two B&B cafes have one thing in common: the menus filled with breakfast and lunch moderately-priced tasty items ranging from their famous scones, wraps, scrambled eggs, made to order sandwiches (we favor the BLT on sour dough), bagels, and croissants, with a chocolate chip cookie dessert (five yums).
In 2003, owner Peter Schumacher imported his native German sidewalk café sensibility to the delight of La Jolla's early risers. 
The charming tree-shaded patio is a popular meeting place for residents. 
Among the major Old World crowd pleasers are the warm scones scooped out of the oven at 4:00 am.
 Coupling those (two is better than one) with a special cup of B&B coffee happily propels the people of La Jolla to the office, gym, or school. 
4. Girard Gourmet: Farm To Table Deliciousness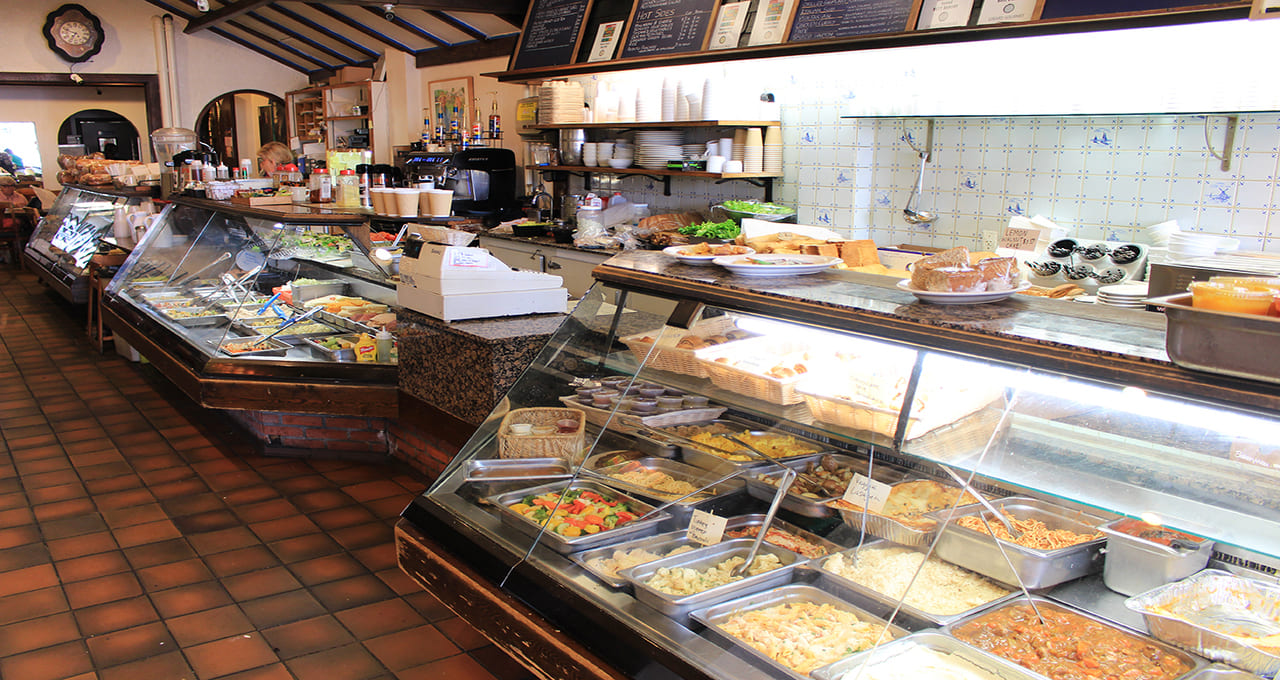 For over thirty years, Belgians Francois and Diana Goedhuys have been tantalizing La Jollan palates with their proudly touted garden-to-table seasonal fruits and vegetables –from their farm in Julian — enhancing their breakfast, lunch and dinner dishes. 
Francois Goedhuys grew up on a small Belgian farm. As a young man, he attended pastry school in Antwerp for 5 years and worked as a baker in Brussels and Switzerland. 
In 1968, he moved to the United States to work at the Belgium Pavilion at the San Antonio World's Fair. From there, he moved to Houston, TX where he owned both a restaurant and a bakery. 
In 1987, luck brought him to San Diego where he and Diana began "feeding" La Jollans everyday at Girard Gourmet. 
Why are we giving you such an extensive look at Francois' resume? We think it's important for you to know the story behind the food you're ordering and the chef preparing it. 
For the thousands of tourists who visit La Jolla each year walking Girard, the sensory-overloading pastry displays in the front window will draw you into their charming old school deli café. 
The service is efficiently friendly. Sidewalk dining is a favorite with the locals.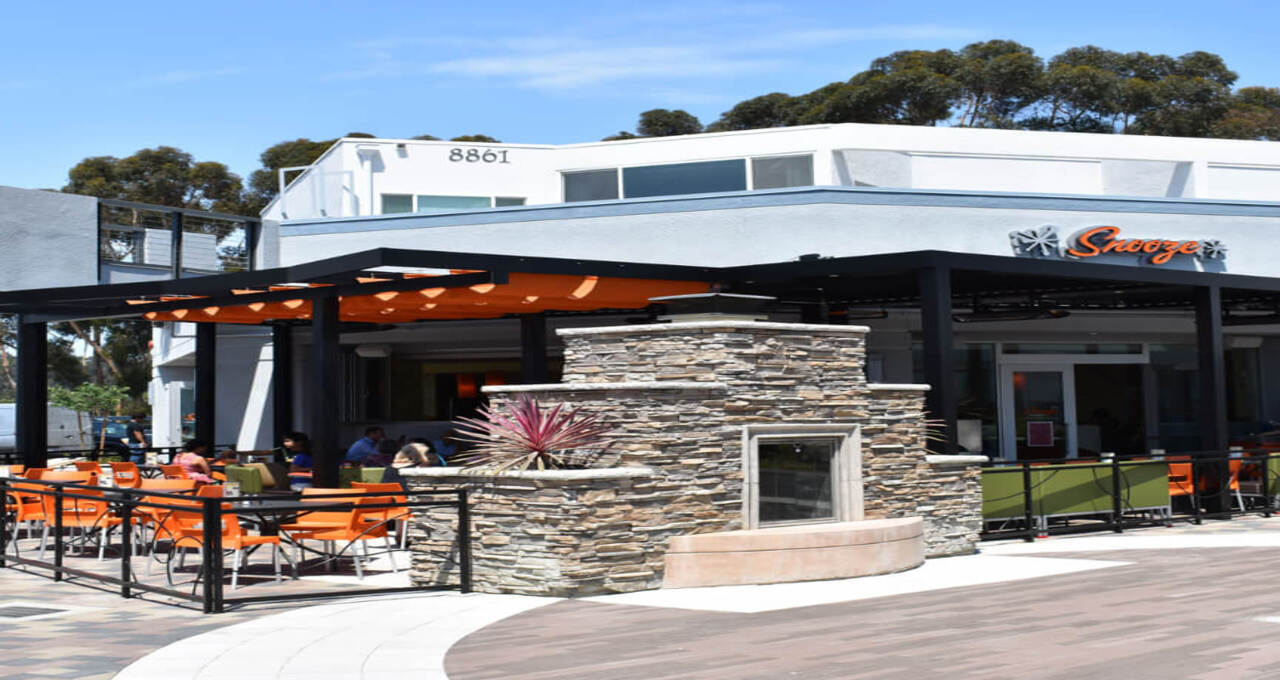 Snooze AM Eatery is a casual, creative breakfast and brunch restaurant tucked away in the Shops at La Jolla Village Center near the newly opened San Diego Trolley Station. Snooze A.M. Eatery is a modern take on a 1950s-style diner, with a welcoming and laid-back ambiance, ideal for students and young professionals because of its easy accessibility, fair pricing and family-sized portions. We recommend their famous Pineapple Upside Down Pancakes, French Toast, Hot Cocoa, and Eggs Benedict.
6. Brockton Villa Restaurant: A French Toast Paradise + Coastal Views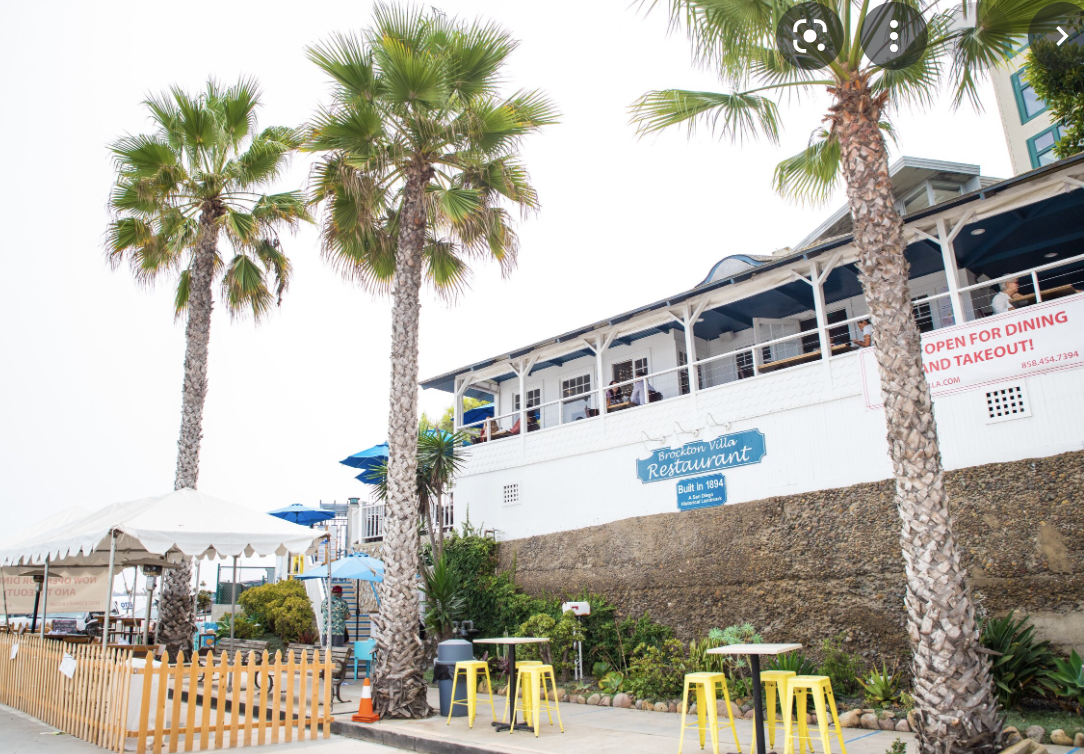 There's something for everyone at this sumptuous restaurant. Whether you like vegetable burritos, Eggs Benedict, pancakes, or gorgeous Pacific Ocean views, the Brockton Villa Restaurant is a great place for your breakfast, brunch, or dinner. 
They also have an award-winning soufflé French Toast made with orange zest and other quality ingredients that will make your mouth water.
With amazing coastal views combined with outstanding food and friendly staff, the Brockton Villa Restaurant is a favorite for many locals and travelers alike. 
However, there's a word of caution: Since the neighboring sea is so near, sea lions come out and yes, they're cute and all but occasionally, they emit a mild odor. However, if you know that great views + a natural mini zoo + good food are worth it, this shouldn't bother you! 
Trust us, you'll want to experience the full La Jolla breakfast journey here in the wonderful Brockton Villa Restaurant.
7. The Coffee Cup Café: The Best For Healthy "Power" Breakfasts + A Coffee Lover's Gem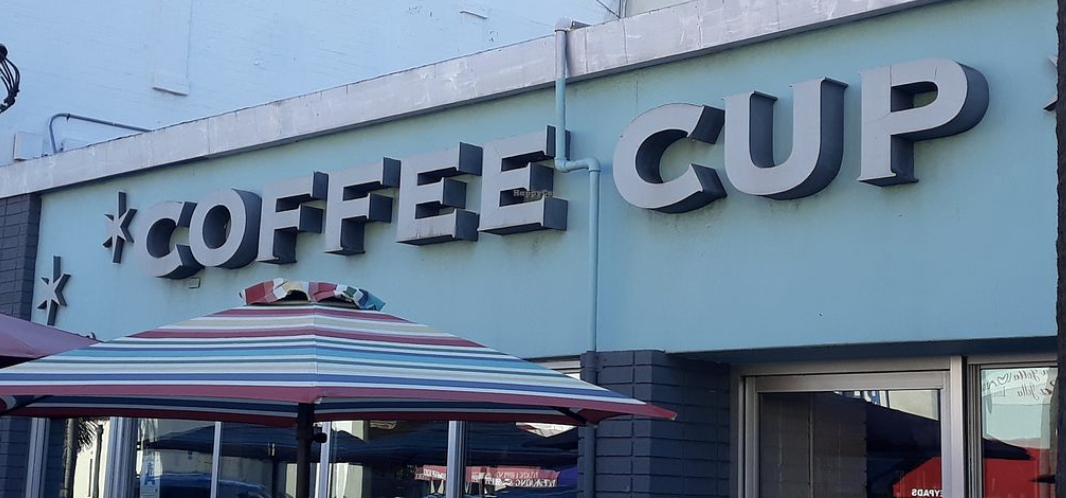 The Coffee Cup Café serves a selection of delectable breakfast and lunch options
that are sure to please your tastebuds.
The varied menu offers "power" breakfast foods, as well as healthy scrambles, soups, salads, sandwiches, and more! It's also located next to Burger Lounge in the center of downtown La Jolla.
Whether you like a combination of Asian and Mexican cuisine or a beautiful, hearty breakfast. The cafe has an excellent menu that is both well-balanced and nutritious. With options ranging from healthy to indulgent, vegan, vegetarian, and paleo diets are all covered in the menu.
The cafe also serves delicious and decadent pancakes if you're feeling a little naughty, or if you like a protein-packed breakfast, there's a notorious steak hash and eggs breakfast for you. So, definitely! The Coffee Cup Café is the place to go!
Try their Pesto Scramble, Breakfast Bowls, Soy Chorizo Scramble, Soups Of The Day, Breakfast Enchiladas, Coffee Cup French Toast, Zesty Salads, and Crispy Rosemary Potatoes. They're super delicious and will make your day.
8. Harry's Coffee Shop: A Retro Diner + Classic Breakfast Spot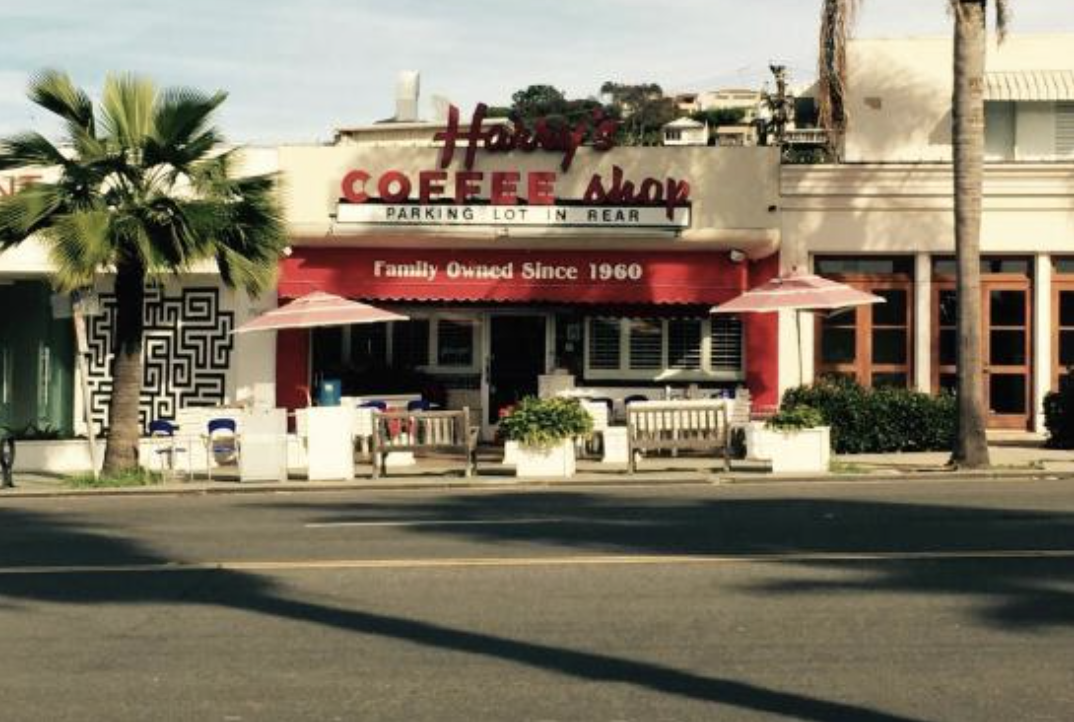 Harry's Coffee Shop in La Jolla's oldest diner, having been family-owned and been serving classic breakfast dishes (as well as non-breakfast items like burgers and sandwiches) since the 60s. 
It's undoubtedly a beloved local staple and a must-visit if you're visiting La Jolla for the first time. For nearly six decades, Harry's Coffee Shop has provided wonderful cuisine and exceptional service to sunny La Jolla.

There's even the notorious "Wall of Fame." If you're wondering what that is, it is a monument dedicated to the founder, Harry Rudolph, and his passion for baseball!
You're going to want to bring your camera to snap some pictures if you're a
baseball fan.
Fun fact: The Food Network and other outstanding magazines have rated this coffee shop as America's best eatery!
In 2003, owner Peter Schumacher imported his native German sidewalk café sensibility to the delight of La Jolla's early risers. 
The charming tree-shaded patio is a popular meeting place for residents. Among the major Old World crowd pleasers are the warm scones scooped out of the oven at 4:00 am. 
Coupling those (two is better than one) with a special cup of B&B coffee happily propels the people of La Jolla to the office, gym, or school. 
9. The Cottage: The Best All-American Breakfast!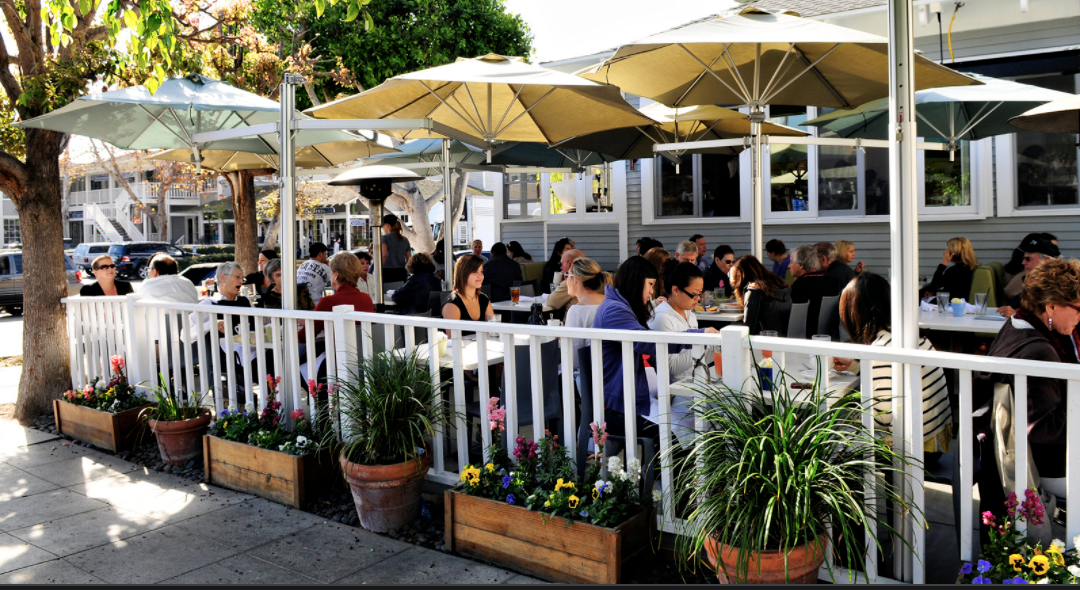 Since 1992, this trendy and friendly spot has been serving delicious American and South California-inspired dishes to both locals and travelers alike. 
Every visit becomes a mouth-watering experience, fresh, juicy, and tasty! 
Whether you're craving their famous Lemon Ricotta Pancakes, omelets, Eggs Benedicts, and classic breakfast plates, you can come here for breakfast and always be treated with hospitality. 
Some people just go and visit for their notorious Brioche French Toast! It's deliciously drizzled with bourbon-pecan syrup and has banana-citrus caramel or seasonal warm fruit on top of the and cream topping. 
Sounds yum!
Disclaimer: Because the café is so popular, there are sometimes huge lineups. Best to call and reserve a spot or head there as early as you can.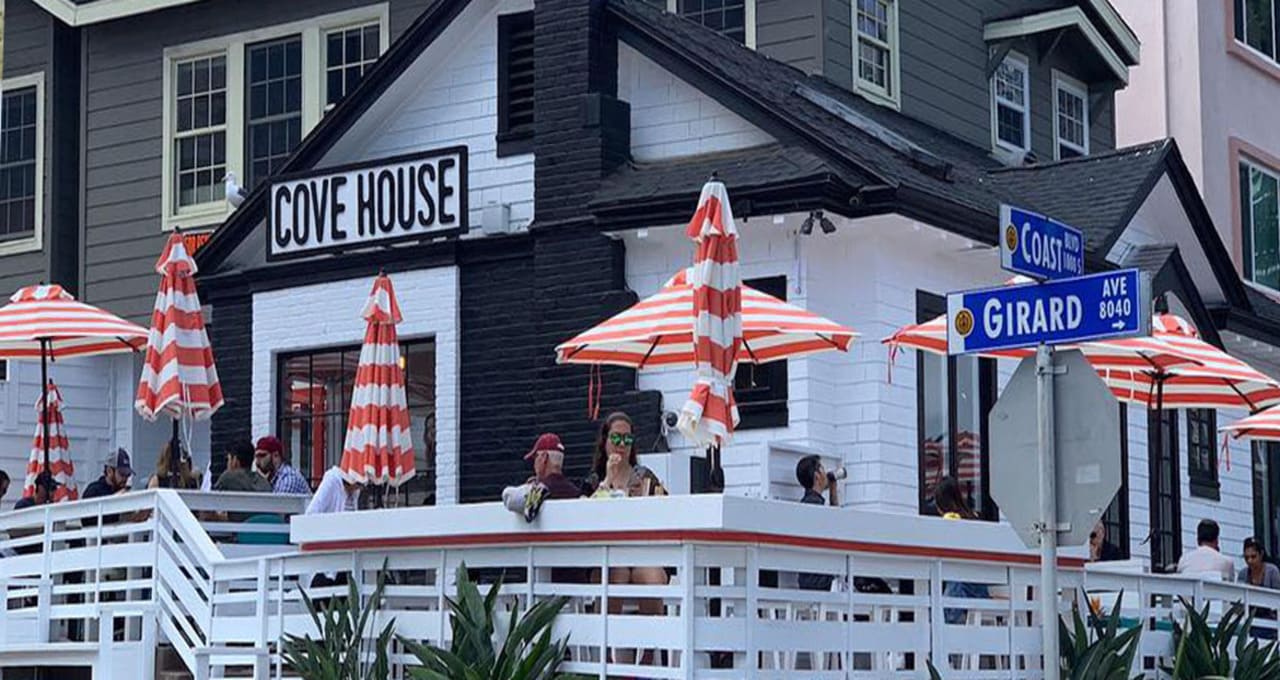 Open exclusively for breakfast and lunch, Cove House offers a menu full of palate-pleasing fresh, locally grown ingredients. 
Located on lower Girard Street, the original La Jolla business district, this early last century cottage is beach-close and intimate, with a relaxed and unhurried atmosphere attractive to locals. 
At Cove House you can dine on their comfortable patio while enjoying the natural splendor of the only-steps-away green expanse of Scripps Park, the gateway to La Jolla Cove.